Here at Elite Kicks, we offer Tae Kwon Do classes for kids starting at the age of 4 all the way to adults of all ages. Each of our classes for all age groups are offered from Monday - Thursday. For Beginners we offer 2 classes per week (Mon-Thurs) and for our intermediate to advanced students we offer an additional optional class on Fridays which is a Sparring Class. We do recommend all students to train at least 2 times per week, but for our more serious trainers, we offer a special Black Belt Membership which entitles you to 4 classes per week.

Below you will find our class schedule. Besides enrolling for any of the classes listed, we do offer private lessons that include 1-on-1 instruction with our Head Master or certified Black Belt Instructors. Private lessons are currently held on Fridays and Saturdays.
Due to COVID restrictions, we do not allow for walk-ins at the moment. Please contact us to schedule an appointment.
For directions to our studio, please click here.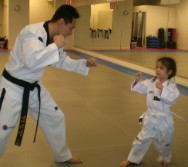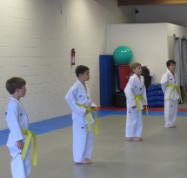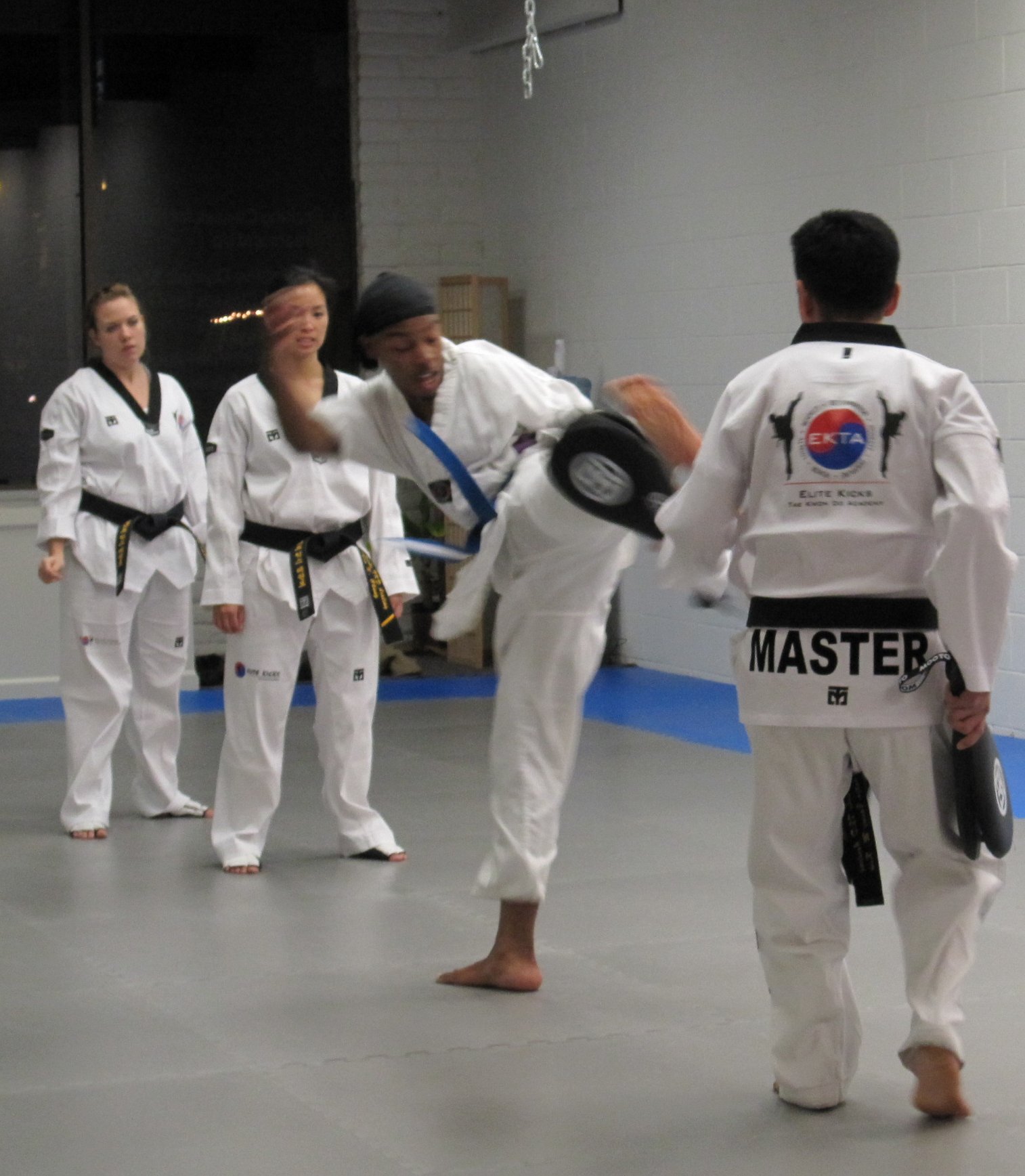 Elite Tiger Class, Ages 6-8
All Belt Levels Monday & Wednesday: 4:55 - 5:35 pm or

Tuesday & Thursday: 4:00 - 4:40 pm



Junior Class, Ages 8-12
Beginners & Intermediate Monday & Wednesday: 4:00 - 4:45 pm or
Tuesday & Thursday: 4:45 - 5:30 pm
Advanced Class, All ages
Brown Belt & up Monday & Wednesday: 5:45 - 6:35 or
Tuesday & Thursday: 6:15 - 7:05 pm
Teens (beginners) & Adult Class, Ages 13 & up
Monday, Wednesday & Thursday: 7:15 - 8:15 pm
Agility Class (Ages 4-6)
Tuesday & Thursday: 5:40 - 6:10 pm
Sparring Class, Ages 5-12 (Elite Tigers & Juniors)
Yellow & up Friday: 4:30 - 5:30 pm
Private Lessons