Here at Elite Kicks, we offer Tae Kwon Do classes for kids starting at the age of 4 all the way to adults of all ages. Each of our classes for all age groups are offered on a daily basis. For Beginners we offer 2 classes per week (Mon-Thurs) and for our intermediate to advanced students we offer an additional class on Fridays which is a Sparring Class. We do recommend all students to train at least 2-3 times per week, but for our more serious trainers, we offer a special Black Belt Membership which entitles you to 5 classes per week or even the Master's Club which entitles you to unlimited classes per week.

Below you will find our class schedule. Besides enrolling for any of the classes listed, we do offer private lessons that include 1-on-1 instruction with our Head Master or certified Black Belt Instructors.
Feel free to visit us at our studio during any of the class times below if you would like to observe a class. For directions to our studio, please click here.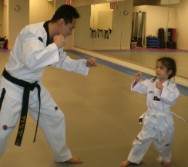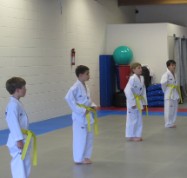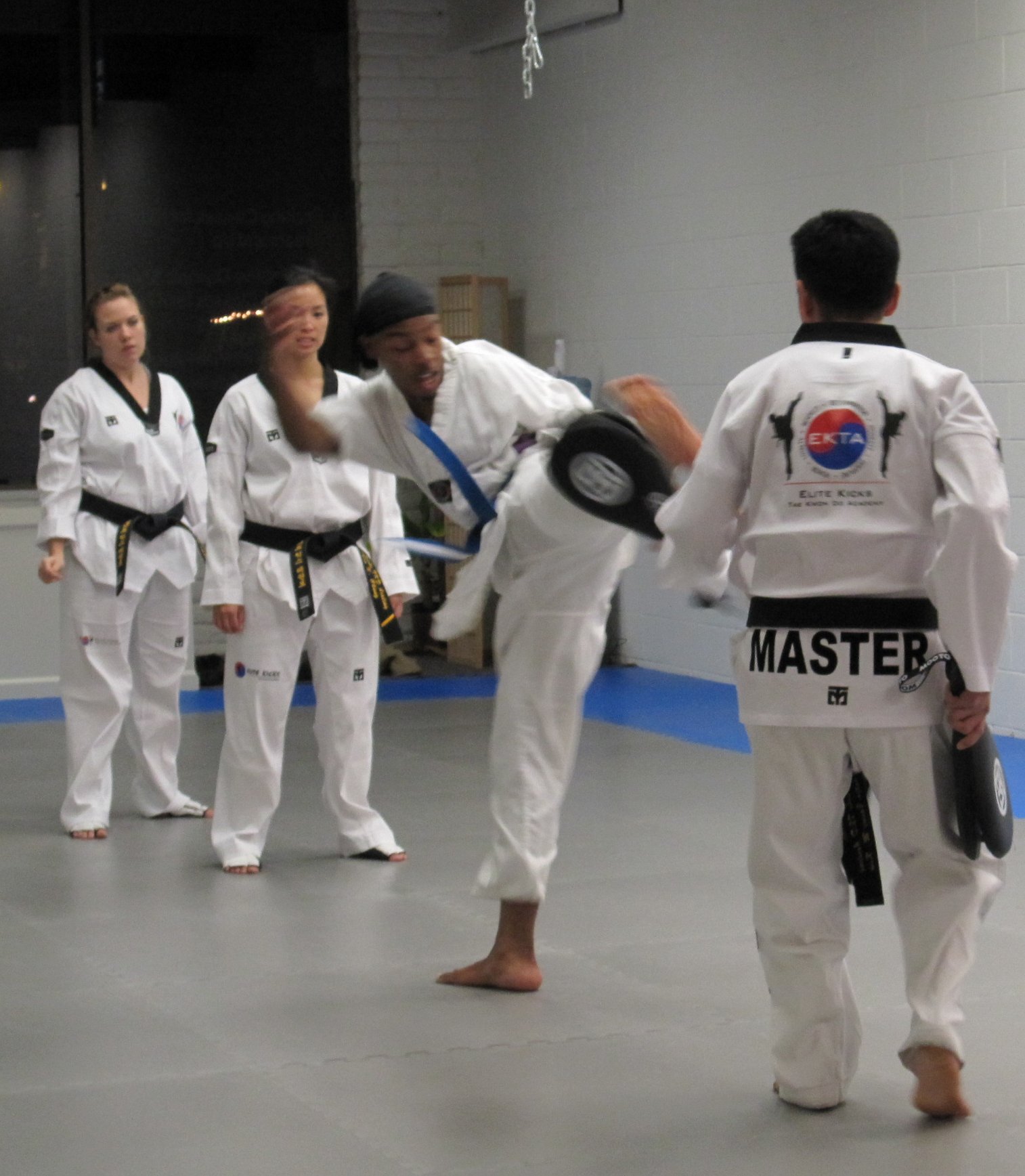 Elite Tiger Class, Ages 4-8
All Belt Levels Classes are offered Monday thru Thursday: 4:00 - 4:40 pm &
Friday 4:30 - 5:30 pm (this Friday time is a Sparring Class for yellow
belts & higher with Sparring Gear)


Kids Advanced Self Defense (Black Belt Club) up to 12 years old
By invitation

Classes are offered Monday & Wednesday: 5:35 - 6:20
Junior Class, Ages 8-12
Beginners & Intermediate Classes are offered Monday thru Thursday: 4:45 – 5:30 pm &
Friday 4:30 - 5:30 pm (Sparring Class)
Advanced Class Classes are offered Monday & Wednesday: 6:30 - 7:20 &
Tuesday & Thursday: 5:35 - 6:25 pm
(Brown belt & up) Friday 4:30 - 5:30 pm (Sparring Class)
Teens & Adult Class, Ages 13 & up
All Belt Levels Classes are offered: Monday & Wednesday: 7:30 – 8:30 pm & . Tuesday & Thursday: 6:30 - 7:30 pm
Private Lessons